YOU'RE INVITED: Charity Auction, Mad Men Style
So guess what. I'm climbing Kilimanjaro this summer. I'm doing it as a part of Flying Kite's Adventure Challenge program, a ridiculously cool initiative that takes you to the far corners of the world to trek, run, bike and fly your way to the most epic Facebook profile picture. The goal of the trip is the raise a mere $4K for Flying Kites in exchange for a life changer of an...
doomo arigato, mr roboto
So our tipping point was 50 and I'm not sure if you've been following my obsessive fb posts, but we almost tripled that number. Our final count (give or take a few pendings) is 135! If you haven't already, don't forget to redeem by following the link on your purchased GROUPON and picking a tattoo for us to send you. Sad news, my Ronald Regan stamps are all gone, but I just...
TTTP Live! (+8 away!!)
This Sunday 4/29, 10am-6pm Dekalb Market (138 Willoughby x Flatbush) COME VISIT ME!!!! For your viewing pleasure, I'm going to post a photo montage of yours truly at these things. Alone, wearing 3 different shirts that look exactly the same every time. Point of my story, I'm flying solo at this market and would love to see your face. I'll even give you every possible form...
We tipped on GROUPON Gives!!
F*&% yes!!! Thank you. Thank you. Thank YOU. We've reached our tipping point, which means over 50 of you contributed to our project within the first day of it being out there—we are in awe and so deeply grateful. You guys are rockstars. Sincerest thank yous, really. Your money could not be going towards a better cause. And for those of you who aren't my mom and bought...
We're going to be on GROUPON Gives!!! (And we're...
I'm going to let you guys in on a little secret… TTTP is the featured charity on Groupon Gives for the New York area this coming week. 12:00am Monday (TONIGHT!!) to 11:59pm Sunday to be exact. We need to get at least 50 people to donate $10 each to reach our tipping point of $500 for Flying Kites. Sooo, what does that mean? We reach $490, our charity gets zilch. We reach anywhere from...
Dekalb Market Spring Weekender + Etsy Shop
We will be at Dekalb Market's Spring Weekender to celebrate the inaugural market in 2012! There will be a market wide Easter egg hunt…there will also be booze. Booze+tattoos+Easter eggs. Done and done. 138 Willoughby Street, Brooklyn, NY 11201 10am-6pm TTTP is now on etsy! Aaaaaaand. It's Spring people! *ahem, temporary tattoo season. I'll leave you with the...
Calling all volunteers!!!
We need volunteers to come help us sell our kick ass tattoos at a hipster flea in Brooklyn on Saturday April 7th and Sunday April 8th from 10am-6pm. Interested?? Can you say best volunteering gig EVER. Email us at: thetemporarytattooproject@gmail.com
Watch
The rough cut of Stephanie's interview for the TTTP video
Watch
The rough cut of Virginia's interview for the TTTP video
Meet the Artists: Stephanie Tamez and Virginia...
Way, way overdue. We wanted to do a special Valentine's Day edition for the cutest couple we've ever met, but alas we overshoot on Valentine's Day expectations once again.  So I was in California on a business trip this past week with Emily McCombs, managing editor of xoJane, not to mention one of the coolest ladies around. She's pouring her orange juice, we haven't officially met, I'm staring...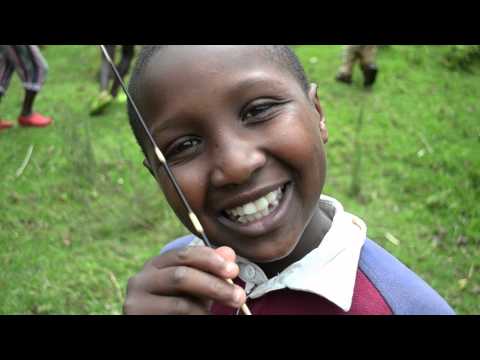 Watch
The rough cut of Adam's interview for the TTTP video
Meet the Artists: Adam Suerte
On the adorable, locally cultivated, uniquely too-cute-to-be-Manhattan street between Mystic Essence, an organic perfumer and "The New" St. Clair Restaurant, sits Brooklyn Tattoo, a warm and welcoming (not at all intimidating for someone who has accidentally dressed like a bad rip-off of 'Working Girl' that day—client meeting, don't ask) store front. Enter the glass doors...
Watch
The rough cut of Robert's interview for the TTTP video
Meet the Artists: Robert Bonhomme
If you need to know one thing about me, it's that I'm a stalker. Haha you think I'm joking? Just wait until I'm spamming your inbox and Facebook friending you until you have no choice to respond back to me. Robert Bonhomme, sick oil painter turned tattoo artist found that out the hard way. Through a loop of random connections of coworkers, friends and friends of friends, I was able to connect with...
TTTP at 3rd Ward's Saturday Handmade Holiday Craft...
Last year I went with my sister, bought a glasses chain, a tassel necklace and a soap with a lighter in it. Needless to say, girl knows how to work a craft fair… This year TTTP joins the ranks of the kick ass stocking stuffers (or day 2 of Hanukkah presents) at 3rd Ward's 5th Annual Handmade Holiday Craft Fair. Come find us at 3rd Ward this Saturday noon to 6, where we will be serving...
Invites to Fab.com for our sale at 11am!! →
Get on it. Or send us an email asking for an invite and we'll gladly extend one to you.* thetemporarytattooproject@gmail.com *With purchase of a tattoo. Kidding. (Not kidding.)
Fab.com, Brooklyn Night Bazaar and Weddings
Hey tattooees. It's been a while. We've missed you. And in true high school reunion style, we're going to skip right over the obligatory 'how have YOU been' part and use this as an opportunity to brag about our children. Quick and dirty 30 second update on our project. We've had a pretty kick ass year. Global warming has smiled kindly on us, bestowing temperate summer weather far into fall,...
Let the ONLINE SALES begin! →
Officially, officially. We have a legit e-commerce site (and website!) up and running. If your excuse for holding off was: "Oh, I'm sketched out about purchasing out of Lauren's purse in this dark corner" or "Purchasing off of this make-shift email order system, while magically efficient and breathtakingly organized, is too DIY for me," well kid-o, today is your...
Meet the Artists: Daniel Trocchio
The first time I met Dan I told him I might throw up on him. The conversation went something like this: "So…has anyone ever thrown up on you before?" "No, I can't say that they have. Uh, is there a reason you're asking that?" "Oh yeah, I might throw up on you. I'm just letting you know." And the sweetheart that he is (sorry Dan, if I'm ruining your street cred by calling you a sweetheart), he...
Now available in Park Slope!
We are so excited to announce our tattoos are now available in three Brooklyn Park Slope-y locations!  Homebody Boutique an adorable store of only uniquely crafted home wares, décor, accessories and jewelry made by hand-selected independent designers and artists. Located on 7th Avenue between 15th and 16th Street.  Exit9 Gift Emporium, the quirkiest collection of gifts and novelty fun....
Meet the Artists: Steven Lam
So I was in L.A. visiting my sister this past weekend when a sunglass-laden girl comes up to me, leans in, stares at my midsection and declares loudly, "OMG are those real??" Heads turn. Seeing as I am built not unlike a lego, it took me a hot second to wrap my head around the situation. Ahh, you would be referring to the badass tattoos I am donning on opposing arms. No those aren't real, but let...
Open For Business
That's right. We will now be accepting online orders through our email: thetemporarytattooproject@gmail.com Please just include the tattoo(s) you'd like to order and how many of each. And we'll check you out. (Ha, the more I write in this blog the more narcissistic and entitled to write horrible copy I'm feeling…) We have all the details including sizing and...
Thanks + Tattoo Logistics
From Lauren and I, (excuse my teeny-bopper mirror photo, there were limited options post party at my apartment at 1am…) we just want to say, thank you to all of you who came out last night to support The Temporary Tattoo Project x Givology and Flying Kites! The turn out was overwhelming and we are so excited to have kicked off in such a big way. Now down to business. I never thought I...
tart-pastry asked: I'm the human behind the Flying Kites Tumblr. So here's a huge thanks for the follow:)
thefarmboy asked: How much of a donation are you looking for for the pack of tattoos? (would be good to put on the site, so people can order).
Thanks.
3 tags
People have been showing us some love.
Check out coverage of our project + event on Refinery29, Racked and Antenna Magazine. We can't wait for tomorrow's launch party!
Meet Us
I was on my way back from a mini respite in Hawaii, my hometown. Seven hours into a nine hour flight, my seatmate, feeling the desperation building of one coming to terms with the reality that they are indeed being held hostage on tiny vehicle with limited oxygen and no way out, strikes up a conversation. "So, you go to NYU?" He asks. It takes me a full minute to pry my head out of the awkward 90...
Meet Flying Kites
Flying Kites has three co-founders, Leila, Toby and Justine. While initially, instantly intimidated by their all too heartwarming profile pictures with iStock worthy adorable children smiling earnestly into the camera—after actually speaking with them, they are a group of some of the most friendly, down-to-earth, interesting people you'll ever meet. From the initial novel length email Leila was...
RSVP email on the fritz!
For any of you trying to RSVP to our rsvp@thetemporarytattooproject.org address who may have received a bounce back, our email is on the fritz and we (by we, I mean all of my tech friends who I have freaked out at over g-chat to fix it) are on it and should have it working again soon. In the meantime, please direct all RSVP's to: thetemporarytattooproject@gmail.com Thanks!!
Watch
We hope you'll join us at our launch event on Wednesday July 27th at STAY Lounge in NYC, featuring: -tattoos for sale! -open bar 6-7pm featuring Nude Vodka + Prometheus Springs -DJs Hush Hush and Rangatang -MRI Lightpainting photobooth RSVP@thetemporarytattooproject.org
The Temporary Tattoo Project
So it all started back in early April on a park bench near the heroin corner of Tompkins Square Park. (The south-west corner, just so we're clear.) Lauren and I had planned to converge randomly after the two of us had had separate brunches in equally as tantalizing East Village locales. True to form, we decided to get more food and celebrate the coming of spring with expanding waistlines masked by...